When the Foxes' 2022 boys golf season begins, there will be a lot of fresh faces on the greens. Most prominent will be new head coach Joe Farrell, successor to Bryan Deal, who led the program for 11 years. Joining Farrell as junior varsity head coach and varsity assistant will be Andrew Wallisch, a Fox Chapel Area alumnus and standout golfer who had a great career with the Foxes and then went on to have a successful four years at Bucknell University.
Some people might best recognize coach Farrell as the Foxes' 14-year assistant boys basketball coach who helped teams win three consecutive section championships for the first time in school history. Last season, the team won the 2021-2022 WPIAL Class 6A championship for the first time since 1977 and advanced to the PIAA semifinals.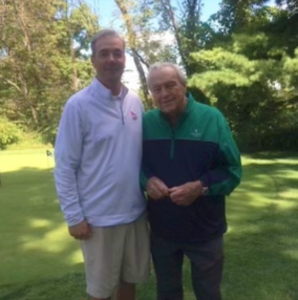 In other words, Farrell knows a lot about winning, what it takes to build a championship team, and what motivates teenage athletes.
What isn't as well known is Farrell's background as a golf coach and avid player.
For seven years, he was an assistant for the Duquense University men's golf team and was coach Deal's junior varsity coach in his initial year as head coach of the Fox Chapel Area program.
"I know golf very well, and I'm no stranger to coaching it or playing it," Farrell says. "The idea of trying to keep the high school program going strong is exciting."
In 2021, the Foxes won the section and WPIAL championships, and finished as PIAA team runners-up.
When coach Wallisch was in high school, he qualified for the WPIAL individual finals in his junior and senior years and advanced to the PIAA tournament as a junior. He still plays on local courses several times a week and in some Fox Chapel Area tournaments.
"It will be fun with Andrew's help," says coach Farrell. "He's going to help the program get even better."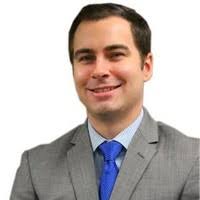 In addition to  his coaching experience, Farrell plays golf every day and says even 20-degree weather doesn't deter him. He has navigated a number of the best and most challenging greens in the state and country, and even caddied for some of the top United States Golf Association (USGA) players, from the amateur level to seniors. One of them was his friend Sean Knapp, who won the 63rd USGA Senior Amateur tournament. He also caddied for another friend, Nathan Smith, a Walker Cup captain and four-time U.S. Mid-Amateur champion from Pittsburgh.
"I fully believe the program is in great hands with Joe taking over," says Fox Chapel Area Athletic Director Mike O'Brien. "He has many strong coaching traits and is very dedicated to his players. He also is very familiar with our district and community ,and will have the same high expectations for the program."
Early Preview 2022
Coach Farrell's plan for the team is simple: If it's not broken, don't fix it.
"Fox Chapel has had a very successful run, and there won't be wholesale changes," he says. "We are fortunate in that a lot of our kids tour over the summer and get a lot of experience. I want to bring that experience and success to our team and then see how they get along with each other. Chemistry is really important, so I'm looking for players who want that feeling of team chemistry and will try their hardest toward that to improve their games."
Some players are sending their summer scores to their new coach to give him an idea of how they are doing and their progression. It's optional, but the coach is pleased with his athletes' eagerness to participate. He will need that continued enthusiasm and leadership going into the season after the loss of seven top-notch varsity players to graduation – six of them qualified for the WPIAL individual championship last season. Returning are junior Dave Fuhrer, who won the WPIAL Class 3A Section 8 individual section title as a sophomore, and seniors Jack Delaney and Andrew Begg.
Farrell's coaching style is very player-oriented. He says, "I like to treat the kids like they are my own. That is how I have always approached coaching. I want to make golf fun for them, so they have a place to relieve the pressures they face all day in school. I want them to enjoy what they are doing."
---
Team tryouts will be held August 8-9 at the Pittsburgh Field Club. The team's first scrimmage is August 11.