Jeff Armor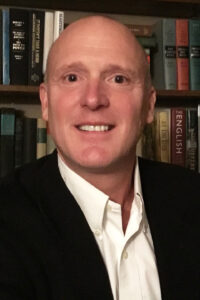 Jeff Armor (1982) was a varsity soccer player, earning three varsity letters, and also served as a coach at Fox Chapel Area High School. He was a team captain in 1980 and 1981, and earned All-WPIAL honors those same years. He was a member of the WPIAL Select Team and played in the Cowal Soccer Festival in Scotland and Allegheny '80 tournament. His individual statistics at FCAHS include scoring 38 goals and 30 assists.
Jeff earned soccer team varsity letters in 1982-85 at Lehigh University, was selected captain and team MVP in 1985, and earned All-East Coast Conference honors in 1985. While playing sweeper and defense, Jeff scored 12 goals and 14 assists. Following his playing career at Lehigh, Jeff served as an assistant coach at Lehigh University with a "D" license certification.
Jeff has continued his exploits on the field, playing for amateur teams in Bethlehem, Allentown, Boston, Athens, Atlanta, Columbus, and Pittsburgh. His Allentown Sports Club team was a National Amateur Cup quarterfinalist in 1988. His coaching career includes coaching the West Penn Club team from 2001 to 2009, with responsibilities of coaching the International Football Club and the Penns Forest Academy Club. He also coached for nine years at Fox Chapel Area High School under head coach Erik Ingram. From 2008 to 2016, while coaching at FCAHS, the team earned nine trips to the playoffs, two trips to the WPIAL championship finals, and three trips to the PIAA playoffs.
Jeff and his wife, Allison, currently reside in Seabrook Island, S.C, with their three sons, JD, Austin, and Holden.
Reed Clarke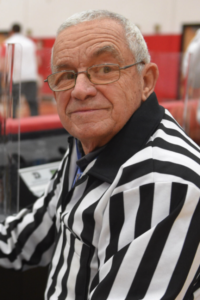 Reed Clarke was a health teacher and coach at Fox Chapel Area High School from 1966 to 1996. Hired to teach physical education and health, Reed began his coaching career by coaching track and cross country from 1967 to 1973, but he is best remembered as a golf coach. Reed coached girls golf from 1980 to 1988 and boys golf from 1988 to 1996. His time as head coach included coaching Michelle Michanowicz to back-to-back PIAA championships in 1980 and 1981, and Calay Jaynes to a PIAA championship in 1988. At Fox Chapel Area, Reed was a constant presence at boys basketball games, serving as the boys official basketball scorekeeper from 1989 to 2017.  
Reed was a PIAA swimming official for 30 years and is a past president of the Westmoreland County Swimming Officials Association. He served on the board of directors for the Pittsburgh Youth Golf Foundation from 2006 through 2012, was the Tri-State PGA Junior Golf coordinator from 1995 through 2006, and served on the golf staff at Oakmont Country Club as a ranger and starter from 1991 to 2017. 
His past honors include a distinguished service award from the Tri-State Professional Golf Association in 2006, and he was previously honored with a selection into the Tri-State PGA Hall of Fame.
Amanda Zambrano Daquelente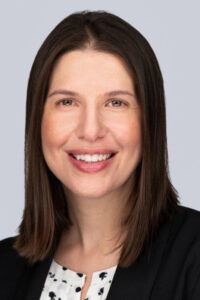 Amanda Zambrano Daquelente (2002) is being inducted into the Fox Chapel Area Schools Sports Hall of Fame for her excellence as a soccer player at Fox Chapel Area High School and Franklin & Marshall College.  
Amanda lettered in each of her four high school years while scoring 74 goals during her career. Amanda was named all-WPIAL and all-section by the Western Pennsylvania Soccer Coaches Association in multiple years. She was selected as the Pittsburgh Post-Gazette Athlete of the Week during her junior and senior seasons, and she was named all-state following the 2001 scholastic season. 
Earning an academic scholarship to Franklin & Marshall, she posted 40 career goals for the women's soccer team. Amanda was selected all-conference four times and earned four Centennial Conference Academic Honors. She served as team captain during her junior and senior years, and finished her Franklin & Marshall career sixth in career goals, seventh all-time career points, and was a four-time offensive player of the year. 
After graduating cum laude with a degree in business, Amanda matriculated to Duquesne University School of Law and graduated in 2010. Amanda is currently a partner at the law firm of Meyer, Unkovic & Scott LLP in Pittsburgh concentrating in corporate and real estate lending, and specializing in mergers and acquisitions. She married David Daquelente in 2008, and they have three sons, David, Jack, and Ryan.
Miles Dieffenbach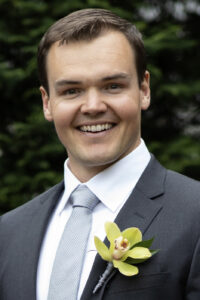 Miles Dieffenbach (2010) played football at Fox Chapel Area High School, lettering each year from 2006 to 2010 and serving as team captain in 2009 and 2010. Miles became one of the best football linemen in the state of Pennsylvania, and was named all-state in 2009 and also 2010. He was also a two-time high school Pittsburgh Post-Gazette Fabulous 22 selection in 2009 and 2010. Miles was rated the No. 1 high school football center following his senior season by ESPN and was selected to play in the Under Armour All-American game in Orlando, Fla.
Miles received 10 NCAA Division I scholarship offers and chose to continue his academic and athletic career at Penn State University. At Penn State, Miles earned three varsity football letters and started in 27 games. He was selected to the Big Ten All-Academic team in 2012, 2013, and 2014. In 2014, Miles was voted the Ridge Riley Award winner as Best Teammate and was elected team captain that year as well. In 2014, Miles graduated from Penn State University with degrees in communications and labor studies and employment relations.
Miles signed a free-agent contract with his hometown Pittsburgh Steelers, playing in multiple preseason games in 2015.
Miles is currently employed at Carnegie Mellon University as an investment manager. His responsibilities include managing a comprehensive global portfolio across all major asset classes, including private equity, venture capital, and public equities, and hiring and training analysts and interns at the investment office.
Patrick Frank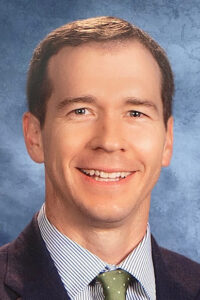 The first criterion for consideration for the Fox Chapel Area Schools Sports Hall of Fame is a candidate's athletic success during high school. The second criterion is the impact a candidate has in the area of sports after high school. Patrick Frank (1998) has been successful in both criteria. He earned eight varsity letters in three sports – cross country (2), baseball (2), and wrestling (4), and was the winningest wrestler in Fox Chapel Area High School history when he graduated. He competed in the WPIAL individual championships in 1997 and 1998, and was selected to the Valley News Dispatch Alle-Kiski All-Star Team in 1998.  
More importantly, since his graduation from Fox Chapel Area High School, Patrick has officiated at the highest levels of high school and collegiate athletics. His officiating résumé includes being selected to officiate at five national collegiate championships (only 20 officials nationwide are selected each year), three NCAA Division I individual championships, and two NCAA Division II championships. He has also been selected to officiate at three PIAA state championships in wrestling, numerous WPIAL championships in wrestling and football, and five Dapper Dan Wrestling Classic matches, as well as at PIAA state playoff games in football, wrestling, and baseball. 
Patrick has also served as the rules interpreter and as an executive committee member for the Pittsburgh Wrestling Officials Association. 
One of six Atlantic Coast Conference (ACC) wrestling officials nationally, he has officiated in three ACC championships, five Eastern Wrestling League championships, and seven NCAA Division III national qualifiers. 
Patrick is a graduate of Syracuse University and serves as a lead teacher in the North Allegheny School District. He and his wife, Kerry, reside in the Fox Chapel Area School District and their three children, Linley, PJ, and Mickey attend Hartwood Elementary School.
Nadia Luttner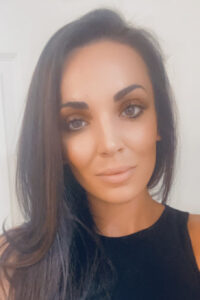 Nadia Luttner (2011) is one of the most successful golfers in Fox Chapel Area High School history. A four-year starter and letter winner, Nadia finished second at both the individual WPIAL and PIAA state championships as a freshman. She also helped lead the team to an undefeated season, medaling in all 11 tournaments that year and turning in three rounds under par. During her sophomore season, she finished tied for third at states, and the team finished as the WPIAL runner-up. As a junior, Nadia and the team again finished second in the WPIAL team championships. During her senior year, the team earned the WPIAL championship, and Nadia was the individual WPIAL silver medalist and went on to finish ninth in the PIAA championships. She was selected through the Professional Golfers' Association (PGA) Junior Series to represent the United States in the German Junior Masters. She also won the Ladies Professional Golfers' Association (LPGA) National Amateur Series Championship in 2018. She has competed professionally on the Symetra Tour and the LECOM Suncoast Classic.
At the collegiate level, Nadia competed for the University of Kansas and earned her bachelor's degree from Coastal Carolina University near Myrtle Beach, S.C. She completed her master's degree in communication media studies from Lynn University in Boca Raton, Fla.
Nadia is currently the director of business development for Luttner Financial Group (LFG) in Stuart, Fla. She serves as the tournament director for the annual LFG golf outing for the Make-A-Wish Foundation and notes that she still plays to a scratch handicap.
Matthew Rudzki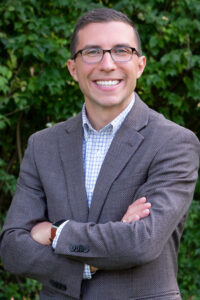 Matthew Rudzki (2004) graduated as one of the most decorated distance runners in Fox Chapel Area School District history. In cross country, he was a four-time letter winner, three-time state qualifier, and two-time WPIAL medalist. During his senior season, Matt was a PIAA medalist and helped lead the Foxes to the first boys cross country section championship in school history. On the track, he lettered three times, was a WPIAL medalist in the 3200-meter run, and was part of a team that set a school record in the distance medley relay. 
Following high school graduation, Matt attended Washington & Jefferson College, graduating in 2008. He finished his career as one of the top distance runners in Presidents Athletic Conference (PAC) history and was a two-time PAC cross country individual champion. As a sophomore, he became the first runner in Washington & Jefferson history to claim an individual cross country title. That same year, he earned all-region recognition at the NCAA Regional Cross Country Championship. Matt earned five PAC Cross Country Runner of the Week awards throughout his career. As a senior, he earned his second PAC championship, besting a 96-runner field with an 8,000-meter time of 26:32. Matt was the conference runner-up during his freshman season and sat out his junior season studying in Cologne, Germany. A member of the PAC 60th Anniversary Team, he also excelled for the Washington & Jefferson track & field team. He was the 2005 conference 10,000-meter champion, and during his sophomore season won both the 5,000- and 10,000-meter PAC championship events. Matt finished as runner-up in both distances on three separate occasions.
After his senior year, Matt was honored with the Walter C. Cooper Senior Scholar-Athlete Award as voted on by the Washington & Jefferson coaching staff. He was inducted into the Washington & Jefferson Sports Hall of Fame in 2019.In 2013, Matt earned his Juris Doctor degree, passed the bar exam, and presently serves the Fox Chapel area communities as the elected magisterial district judge. Matt, his wife Bridget, and their daughters, Lydia and Lorelei, reside in Sharpsburg.