Boys golf coach Bryan Deal and girls tennis coach Alex Slezak have both been named a PIAA Coach of the Year for 2019-2020. Both men led their teams to state championships last season.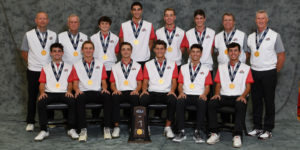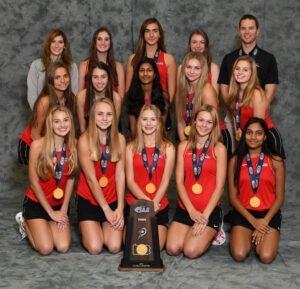 Bryan has coached the boys golf team for nine years. Last season, the group won the PIAA Class 3A team championship for the first time in school history. During his tenure, the coach has earned six section championships, one WPIAL championship, and four WPIAL runner-up titles. Bryan also has coached three golfers who won WPIAL Class 3A individual championships and has been to the state individual finals with his golfers nine times.
In reacting to receiving the prestigious award, Bryan says, "It is quite an honor, but it shouldn't be an individual award. This recognition represents our entire golf program. We have tremendous support from our community, school district, administration, players, coaches, and parents. It's an honor to represent everyone involved."
Alex has headed the girls tennis program for 11 years. In 2019, the team won the PIAA Class 3A championship. His teams have been WPIAL runner ups once and won six section titles. The doubles teams have been particularly strong since he arrived. He has led five teams to WPIAL and PIAA championships. Additionally, last year the Foxes' top singles player won the WPIAL individual championships and went on to earn the runner-up title at the state finals.
Coach Slezak, who also coaches the boys tennis team said, "It is very nice to be recognized for my work and it is a fantastic award that I can be proud of. But it is the players' award just as much as it is mine, because one must never forget that all great coaches are great because they have great players. For me, the most rewarding part of being a coach is the relationship you build with the kids, especially when I get a text, phone call, or personal visit from a man or woman who graduated years ago. When I see the positive impact, I have had on their lives, that is by far the most rewarding part."
"Bryan and Alex's dedication to their teams have paid off, not only in terms of advancing their sports programs but also for the many student-athletes who have thrived under their mentorship," adds Michael O'Brien, Fox Chapel Area athletic director. "Both of them are coaching for all of the right reasons and are truly deserving of their awards."