Regardless of each team's record this season, the fall signified a huge cumulative victory. Beginning with preseason in the summer, and then into the fall games, there was not a single team that had to forego or forfeit a competition due COVID-19. However, this success was due to the efforts of many people, starting with the Fox Chapel Area Athletic Department, the coaches, and the student-athletes. In fact, the entire community was united in a singular goal to conduct athletics in a safe and responsible manner, while abiding by the rules set forth by the Pennsylvania Department of Health, the Allegheny County Health Department, the Pennsylvania Department of Education, and the Centers for Disease Control and Prevention (CDC). To get there, many other people were essential in these efforts, including the district's certified athletic trainer and his staff, the district's medical community, and the district's buildings and grounds keepers, who painstakingly measured out each bleacher in the stadium and placed socially-distanced decals.
As for the team and individual successes, we had three individuals representing Fox Chapel Area at their respective PIAA championships, and we were well represented at the WPIAL playoffs. Three teams won section titles and girls golf went undefeated the entire regular season. Two of our longtime coaches, Bryan Deal and Alex Slezak, earned national and state recognition as 2019-2020 coaches of the year in their respective sports of boys golf and girls tennis.
Congratulations to everyone on a job well done!
Individual Honors
All-State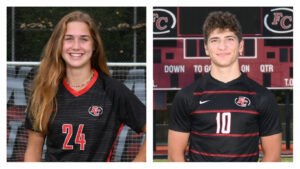 Lucy Ream – Girls Soccer
Nate Lazzara – Boys Soccer
PIAA Qualifiers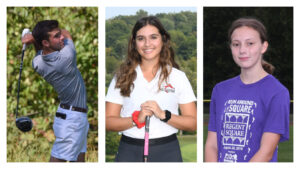 Aidan Oehrle – Boys Golf
Nina Busch – Girls Golf
Laura Carter – Girls Cross Country
WPIAL Playoffs & Qualifiers
Boys Cross Country
Girls Cross Country
Field Hockey (WPIAL Class 2A runner-up)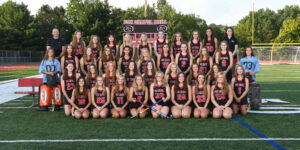 Boys Golf Team (WPIAL runner-up)
Girls Golf Team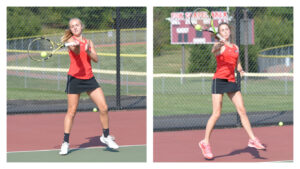 Boys Soccer Team
Girls Soccer Team
Girls Tennis Team
Carissa Shepard – Singles Tennis
Carissa Shepard and Katie Voigt – Doubles Tennis
Nina Busch – Girls Golf
Erin Drahnak – Girls Golf
Aidan Oehrle, Owen Delaney, Zach Paper, and Eli Yofan (individual qualifiers – boys golf)
Team Section Champions
Boys Cross Country
Girls Golf (second consecutive year)
Girls Soccer
Accomplishments by Team
Cross Country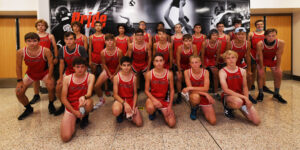 Boys
WPIAL Class 3A Section 4 champions
Six students were named to Valley News Dispatch all-star cross country teams: Shane Funk, Jack Lorence, and Jose Morales (first team); Owen Carter and Ethan Napolitan (second team); and Ryan Kenyon (honorable mention)
College recruit: Shane Funk – Muskingum University
Girls
Laura advanced to the PIAA championships; Clara would have easily qualified in the past, but COVID precautions greatly narrowed the number of contestants
Six students were named to Valley News Dispatch all-star cross country teams: Laura Carter, Emily Harajda, and Clara Kelley (first team); Gabrielle Kline and Riley McIntyre (second team); and Emily Torbert (honorable mention) 
Field Hockey
WPIAL Class 2A team championship runner-up
WPIAL 2A All-Stars: Anna Drum, Brooke Ryan, Mira Tramontina, and Lily Zaltman
WPIAL 2A Honorable Mention: Caroline Bonidy and Meghan DeLuca
Football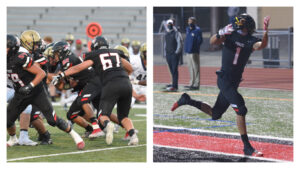 Big 56 Class 5A Northeast Conference first team: Thomas Golembiewski (OG), Lorenzo Jenkins (WR)
Big 56 Class 5A Northeast Conference second team: Caleb Kulikowski (DT), Zidane Thomas (RB), and Ethan Wilson (P)
Big 56 Class 5A Northeast Conference honorable mention: Khi'lee Patterson (WR) and Mike Tarasi (PK)
Golf
Boys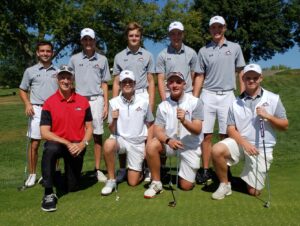 Team runner-up at WPIAL Class 3A championship
Aidan Oehrle advanced to PIAA Class 3A individual championships
Aidan Oehrle, Zach Paper, Eli Yofan, and Owen Delaney advance to WPIAL individual championship
Bryan Deal named the National Federation of High Schools 2019-2020 state coach of the year
College recruit: Aidan Oehrle – Lehigh University
Girls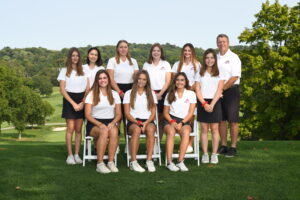 Undefeated season in section play
Second consecutive year section champs – first time in 45 years
Nina Busch and Erin Drahnak advanced to WPIAL individual championships for 2nd consecutive year
Nina advanced to PIAA Class 3A individual championship
Soccer
Boys

Team qualified for WPIAL playoffs for the 15th time in as many years
Advanced to WPIAL Class 4A semifinals
Nate Lazzara selected to the Pennsylvania Soccer Coaches Association boys all-state team
Nate Lazzara selected as WPIAL Class 4A Section 1 player of the year
All-WPIAL team: Nate Lazzara, Jack Nury, and Ashton Schutzman
Big 56 WPIAL 4A all-section first team: Nate Lazzara and Ashton Schutzman
Big 56 WPIAL 4A all-section second team: David Merriman, Jack Nury, and Anthony Shin
Big 56 WPIAL 4A all-section honorable mention: Sean Ahia and Clayton Humbert
Erik Ingram named WPIAL Class 4A Section 1 coach of the year for the 9th time
Pittsburgh Post-Gazette all-star soccer team: Nate Lazzara
Valley News Dispatch all-star soccer first team: Clayton Humbert, Nathan Lazzara, and Ashton Schutzman
Valley News Dispatch all-star soccer second team: Jack Nury
College recruit: Nate Lazzara – University of Rochester
Girls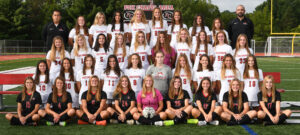 WPIAL Class 4A Section 3 Champions
Advanced to quarterfinals of Class 4A WPIAL playoffs
Lucy Ream named to the Pennsylvania Soccer Coaches Association girls soccer all-state team
WPIAL Class 4A Soccer Team: Sammi Dunlap, Britta Lagerquist, and Lucy Ream
Big 56 WPIAL 4A all-section first team: Makayla Mulholland, Britta Lagerquist, and Lucy Ream
Big 56 WPIAL 4A all-section second team: Carlie Barnett, Sammi Dunlap, and Emma Wecht
Big 56 WPIAL 4A all-section honorable mention: Elizabeth McKee and Anna Troutman
Trib High School Sports Network (HSSN) WPIAL girls soccer all-star team: Lucy Ream
Pittsburgh Post-Gazette All-Star Soccer Team: Lucy Ream
Valley News Dispatch all-star soccer first team: Britta Lagerquist and Lucy Ream
Valley News Dispatch all-star soccer second team: Sammi Dunlap
WPIAL Class 4A Section 3 Coach of the Year Peter Torres
College recruits: Britta Lagerquist – Grove City College, Lucy Ream – Eastern Kentucky University, and Emma Wecht – Denison University
Girls Tennis
WPIAL Class 3A Section 3 singles champion: Carissa Shepard
WPIAL Class 3A Section 3 doubles champions: Carissa Shepard and Katie Voigt
Hanna Essey and Bridget Kilmer finish season undefeated in doubles
Alex Slezak named the National Federation of High Schools 2019-2020 state coach of the year
Girls Volleyball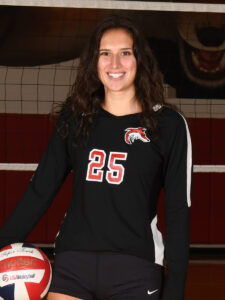 College recruit: Lauren Himmel – Case Western Reserve University