Part 2 in a Series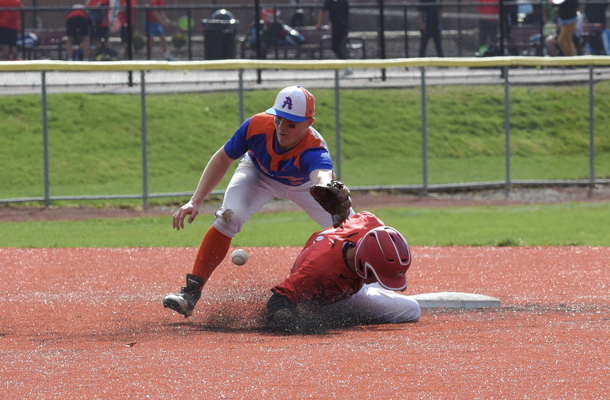 Four teams from each section make it to the WPIAL Class 5A playoffs each year, and the Foxes are in good shape to snag one of those coveted spots.
Part of the reason for their success is an infield that's comprised of a group of talented seniors who have played together since they were kids. They are a relaxed, calm group, like a lot of their other veteran teammates who will soon graduate with them, and claim they can pretty read much each other's minds.
"In all my years of coaching, I've never had this many seniors who have started as many games as this group," says Coach Jim Hastings of his infield and the team in general. "Mistakes are not the norm for them. They have been very dependable and through experience, they know how to respond and what to do in just about every situation."
The Playmakers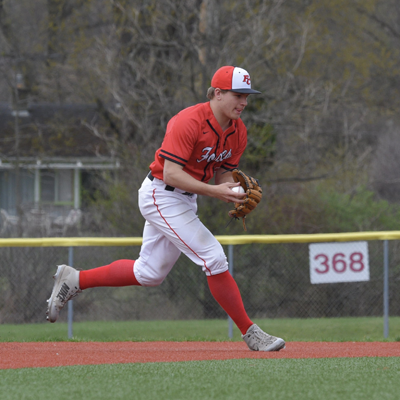 At 6'2", first baseman senior Noah Marks is a big target. Coach Hastings says, "Noah plays with a lot of confidence, is very smooth on defense, and is able to scoop up balls thrown in the dirt. He's a great athlete and makes a lot of big plays for us in the infield, but he's also a power hitter on offense."
On offense, as of May 1, Noah leads the team in runs batted in.
Noah attributes his success to having a "short memory." The multisport athlete explains, "You have to be able to not dwell on the mistakes you just made and just move on and learn from them. Basketball has definitely helped me with that. You don't have time to dwell on your mistakes."
Senior Jacob Gruden holds down second base and, according to Coach Hastings, "He really knows the game, has very good speed, and has great leadership abilities." On offense, Jacob leads the team with a.353 batting average.
He assessment of third baseman Matt Jerpe, also a senior, is equally as complimentary. "Matt is a great athlete who possesses quick hands and a fast, strong arm. Those traits make him a dangerous threat on both offense and defense."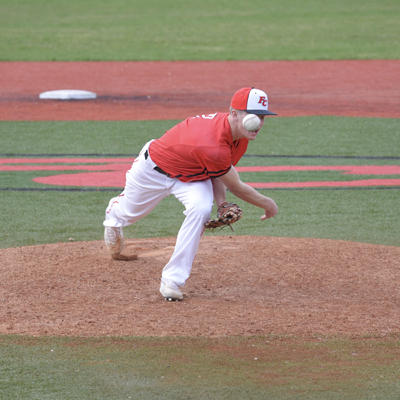 A three-year varsity letterman, Matt agrees that becoming stronger has been one of his objectives, so he spends a lot of time in the weight room. "Having a lot of arm power is necessary for my position because I have to throw the ball a lot further," he says. "But I also think that I have a lot of focus when I'm playing."
Matt's concentration has made him one of the most accurate fielders on the team, and he's equally as dangerous at bat. On offense, he's had three triples so far this season.
The remaining senior infielders include Kyle Wagner, Ken Buettner and TJ Johnston. Coach Hastings analyzes the value of each player in the overall success of the team.
"Ken is solely a pitcher," he says. "He's been playing well this year coming out of the bullpen, and every time he's been in the game, he's performed well. Pitching suits him. Kyle also pitches and he adds a lot of positivity to the team, is extremely hard-working, and always ready to go when called upon."
The final senior infielder is TJ at shortstop. Hastings says if he were forced to pick one position that's most critical in the infield, it would be shortstop. "TJ's background in football makes him a really good athlete with a tough mentality. TJ not only has a really strong arm, he has a lot of power as a hitter."
This group of tough, focused senior infielders and their veteran counterparts have led the way all year, and now, with only a few games remaining in the regular season, hope their path leads to another trip to the WPIAL Class 5A playoffs.