The substantial turnout at fall baseball and offseason training has given baseball coach Jim Hastings reason to be cautiously optimistic that his team can make it to the WPIAL Class 5A playoffs for the third consecutive season. They will need to overcome the challenge of having graduated 12 seniors, but the coach believes the diversity and mix of his lineup can do it, if they are focused and continue to work hard.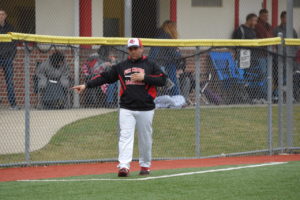 "We have a number of experienced players returning, including senior catcher and 2019 all-section pick  Alex McRandal, who is a Heidelberg University recruit, and middle-of-the-order power hitter Gavin Donaldson, whose batting average last year was more than .300," says Coach Hastings.
He also expects to see positive things from senior leader Shane Susnak, who returns after missing last season with an injury and will rotate between pitching and the infield. The pitching rotation will include senior Aidan Humes; juniors Dante DiMatteo, Luke Hudic, and Clayton Humbert. To give the pitchers a head start on the season and the best chance to succeed, the staff has integrated some newer training techniques and analytics.
In the outfield, seniors Shane McManus and Branden Stipetich will step into the lineup as well.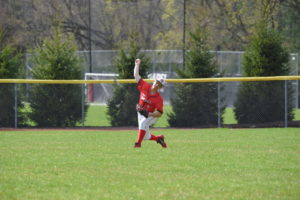 A bright addition to the team is former San Diego resident Thomas Koch, a junior. Coach Hastings says, "He's a really good player and will most likely be our starting shortstop. We have very high expectations for him.
"We will rely upon everyone to contribute," Coach Hastings commented. "Our junior varsity squad did very well last year, and we're hoping that carries over to a smooth transition to the varsity level."
"We want to make it further than we have the past two years," says Alex, a four-year starter. "We're a young team, so the key to winning is that we all have to execute, and each individual has to do his part to keep us winning and have a great season. In the past, we've always been known for our pitching, but I feel we also now have some really good hitters who can make more line drives, bunts, and steals. I do believe we will be playoff bound."
One of those batters, Gavin, says, "I have higher expectations of myself this year because I played with a torn labrum last year. I am confident we'll have a strong hitting team and scoring runs won't be a problem for us."
"I'm really looking forward to the season," says Alex, who also expects some high scoring innings. "I heard a lot of teams in our section had big graduating classes, like us," adds Alex. "I think whomever can adapt their players to the varsity level the best will go the furthest."