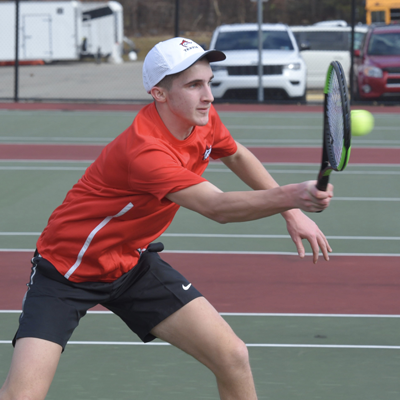 There have been few, if any, athletic programs in the history of Fox Chapel Area High School that have had as much impact in the WPIAL as the boys' tennis program. Under the leadership of four-year boys' coach Alex Slezak, who has also coached the girls' team for 10 years, the team won its fourth consecutive WPIAL Class AAA team championship by beating Shady Side Academy 3-2. They now take their 16-0 record to the state championships, also for the fourth consecutive year.
By winning the WPIAL trophy, the Foxes have become only the second team in WPIAL boys' tennis history to win that many consecutive titles.
Coach Slezak has lavish praise for his record-breaking players, who are the first group of boys he has mentored all four years of high school.
"We entered the year with a group of seniors who were willing to put it all on the line," he says. "They have changed the dynamic of the program and have contributed to a lot of 'firsts.' Their legacy will have a lasting impact on our underclassmen and for years to come."
Coach Slezak continues, "They guys showed up to play today. We've won WPIALs before as a team, but this time it's really special because it's the last with this class. The boys were really excited and I think this time around, they have a much greater appreciation for what it takes to get to this level, and their emotions are running high."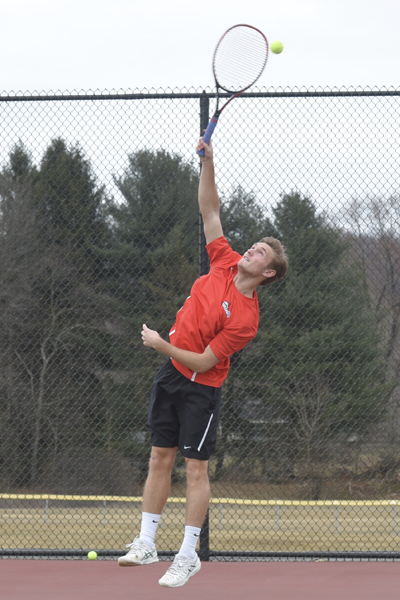 Leading up to this point, senior Robby Shymansky had won his second consecutive WPIAL Class AAA championship, propelling him to the state playoffs for the fourth time. And, for the first time in seven years, a Foxes boys' doubles team (seniors Jay Kashyap and Brandon Wei) will also make the trip to Hershey.
Three of the senior players, Jared Nord, Jay, and Robby have been part of this thrilling journey since they were freshmen. Jared says winning the WPIAL and PIAA team championships have always been a dream of the three core seniors, and now the entire team is focused on that goal too.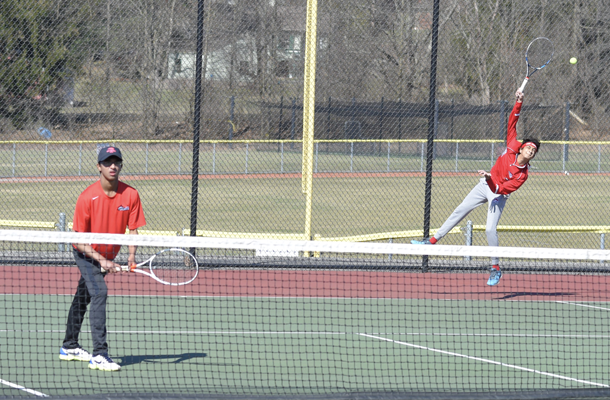 "I think we just need to continue to stay focused, not get overconfident, and stick with what we do best," Jared says of the team's aspirations. "It's been quite an experience to start as a freshman, win that many WPIAL titles, and then go to states as a team every year. And it's really special to walk down the hall (at the high school) where they have the long history of Fox Chapel Area sports displayed and to see our team's accomplishments."
"Jared, Robby, and I have been looking forward to this all of high school," says Jay, whose solid volleys and consistent performance at the baseline anchor helped him and his partner Brandon qualify for states. "We have all of this experience behind us and now we're determined to win it all. We think this is our time and our best chance at winning a PIAA title."
The key in that pursuit, says Coach Slezak, is simple. "You just have to believe in the kids and they have to believe in themselves. If they believe in themselves, they will win."