There were several things that occurred over the past year that Neena Pietropaolo wasn't exactly expecting. One of the first was her disappointment when the spring softball season was canceled in 2020, because she was really looking forward to playing again after being named a WPIAL Class 6A all-section player as a sophomore.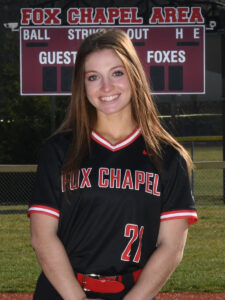 When the team did start back up this year, Neena wasn't expecting to have a slow start at the plate, but that's what happened. Now, she's gotten back into the swing of things and, in just a matter of a few weeks, Neena now has a batting average of .344, with a .400 on-base percentage. She's also slugged a home run. In the outfield, Neena also is performing well and has had only one error in 10 games. Now, Neena and her teammates are looking forward to going to the WPIAL playoffs for the first time since she was a freshman.
But the other event that happened in 2020 was far more devastating. Neena lost her grandfather to lymphoma. The two were very close, and his death deeply affected her. While working through her grief, Neena was nominated to become part of a team that was very different than those she'd been used to. The senior and a friend from Hampton High School, who just happens to be the softball catcher for the Talbots, joined forces to raise money in a contest sponsored by the Leukemia and Lymphoma Society of Western Pennsylvania. She thought it would be a fitting tribute to her grandpa.
"At first we set a goal to raise $30,000, but we raised more than I ever thought we would," Neena says of the competition that drew 17 teams. "But I was really motivated because of my grandfather."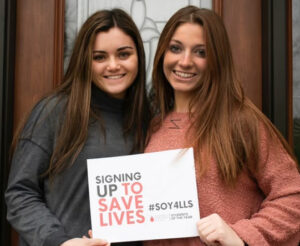 During the seven-week contest, the athletes asked for donations from family, friends, and the community, and held a variety of fundraisers, including a raffle. They created and sold T-shirts emblazoned with the motto, "Beating Cancer is in Our Blood." One of their biggest fundraisers was virtual workout classes they offered four days a week for two weeks. Their biggest success, though, was a contest that utilized the software technology of HitTrak. The girls lined up different softball teams that made donations to compete against each other through virtual games, and it was very well received.
"Whoever scored the most runs in the competition was the winner," Neena explains. "We did that two different times and there were 16 teams in total that participated."
Neena and her partner ended up raising more than $80,000, nearly three times as much as they originally had anticipated, and the Leukemia and Lymphoma Society awarded their team second place for their outstanding efforts.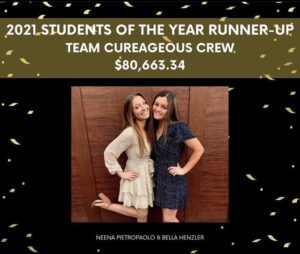 "What I will probably remember most from raising money in memory of my grandfather is how I was able to link a mission portfolio with the money raised," Neena says. "Basically, $50,000 of the $80,000 dollars that my co-candidate and I raised all go toward the research of the exact type of blood cancer my grandfather passed away from. The generous donations from everyone made me realize how highly thought of he was."
At this time next year, Neena hopes to remember the silver linings from this year as she tests her athletic abilities at Mercyhurst College.
"I believe I can put to work all of the skills I have gained in playing softball for the past 10 years to continue playing at a higher level," she says. "I want to continue to challenge myself to do better."