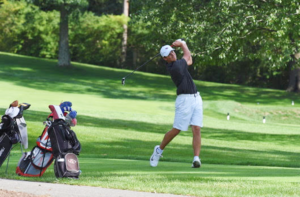 Boys' golf coach Bryan Deal was very pleased with how well his team had performed all season, but the sting and heartbreak of finishing as WPIAL AAA team runner-ups to three-time champions Central Catholic was still fresh and weighed on his mind.
"It takes a while to get over the disappointment," he muses about the results from the team championship held October 16 at Tom's Run Golf Course at Chestnut Ridge Golf Resort in Blairsville. "But really, it's hard to even consider it a loss because our guys played so well. Over the course of the season, we played Central 10 times and, as always, split the results. So this year we felt we were right there and it would pretty much be a battle between them and us."
In all of my time coaching golf, this group of players, both on our team and overall, might be the deepest pool of talent I've ever seen. In the senior class (WPIAL) alone, the talent was probably the best ever in history."
That talent ran deep on the Foxes team too. Putting in consistently strong performances all year were varsity members including seniors Gregor Meyer and Grant Thiele; juniors Scott Bitar and Matt Mattioli; and sophomore Aidan Oehrle.
"These guys are just a bunch of good, talented kids," says Coach Deal, who also works with the boys' high school tennis team and the boys' middle school basketball team. "Aidan had a terrific year and so did Scott. Matt has been a consistent player who's played in our fourth and fifth slots. After a lot of hard work, he came up through the ranks and stepped into a valuable role. I've very proud of him, as I am of the whole team."
Individual Success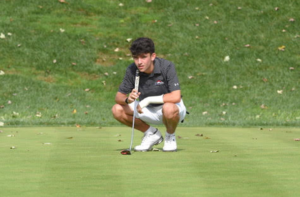 While the team's journey to a state title might have ended earlier than planned, Gregor, Grant, Matt, Scott, and Aidan all qualified for the WPIAL individual finals.
Aiden, Scott, and Gregor scored 71, 72, and 75, respectively, and moved on to the PIAA Western Region tournament. All three produced strong showings, but in the end, it was only Gregor who now advances to the most difficult high school golf tournament in the state: the PIAA championship.
The two-day event will be held October 22 and 23 at Heritage Hills Golf Resort in York, Pennsylvania.
Aidan just missed the cut-off with an eighth place finish.
Meyer Prepares for Tough Competition
Over the summer, Gregor loaded his schedule with high-profile tournaments, and when he wasn't doing that, he was either traveling to Dallas, Texas, to work with PGA pro coach Cameron McCormick, or hitting balls locally.
Perhaps because of all of the road trips and his busy schedule in the off-season, Gregor's high school season got off to a slower than usual start, but his play was still consistent. He turned that around and Coach Deal now says, "Gregor piqued at just the right time in the season."
A Look Ahead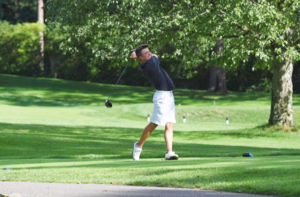 Coach Deal is confident that the Foxes will, once again, field an exceptional team in 2019.
"They'll have to work hard over the summer, but I think next year will be another very good season," adds Coach Deal, who always schedules non-section matches with the best of the best.
"I make the schedule as hard as I can," he says. "When you're good that's what you need to do. We want to be so prepared so we don't even blink when it comes to playing some of these very talented kids and teams. The only thing that's missing is we just need to get over that hump at WPIALs. I've coach a lot of sports and golf is certainly one of the most competitive."