The Foxes' indoor track and field teams are just getting started with their season, but they kicked it off in a big way at their first meet by breaking five school records and earning an equal number of gold medals.
New school indoor records were set by seniors Grace Sisson, who broke her own record that she set last year in the 3,000, and Warner Macklin in the triple jump. Also, senior Michael Prato broke a decade-long record in the high jump, and junior Lauren Himmel made indoor track school history in the high hurdles.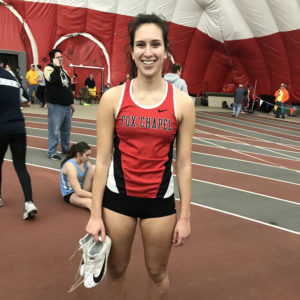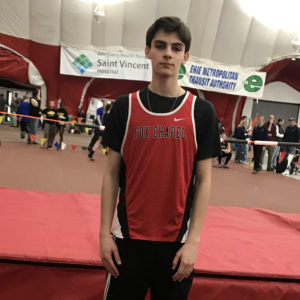 The athletes placing first in their events included senior Christian Fitch in the mile and 3,000; Grace in the 3,000; sophomore Maurice Sampson-Schulter in the 200-me
ter dash; and the distance medley relay team of seniors Brooke Krally (1,200), Maddy Kieffer (400), Abby Kieffer (800), and Grace (1,600).
Individually, Abby took second place in the 800.
"It was only the first meet, so I don't want to get too excited yet," says Coach Tom Moul. "Mostly, I was just proud of how we conducted ourselves and how hard we competed."
The Tri State Track Coaches Association meet was held January 11 at Edinboro University and attracted athletes representing 75 schools.