Former student-athletes Catlyn Kriston DePasquale, Sean MaWhinney, and Cara Reese played different sports during their years at Fox Chapel Area High School, but all of them were recognized for their leadership qualities and impressive performances in their respective games of ­­­­basketball, track, and volleyball.
But after they graduated, their paths took on a similar look ­– they all pursued teaching as a profession and all have returned home to coach the sports they've loved since childhood.
"It's nice to have coaches who have gone through our system return and give back to the community in which they once were intricately involved," says Mike O'Brien, athletic director for Fox Chapel Area School District. "The current players often are surprised and find it comical when they find out their coaches were Fox Chapel Area grads, and I think that creates a heightened sense of commonality and pride."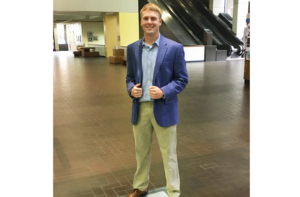 For Sean, a 2012 grad who qualified for the WPIAL track championships all four years of high school, was a two-year captain, and also ran cross country in his senior year, becoming a coach fulfilled his desire to stay active in competitive sports.
It was three years ago when he first approached Foxes' track and field head coach Tom Moul and asked if he could help out. Since then, Sean has worked closely with the sprinters and this past spring worked closely with Kate Carnevale who, in her first year of competitive track, took everyone aback with her outstanding performance. She ended up advancing to the PIAA championships in the 100- and 200-meter sprinting events.
"I love everything about coaching," says Sean. "I also know what it's like to be an athlete at Fox Chapel. I understand what their goals are and what they want to get out of the sport. I'd like to think I push them to be the best they can be while having fun at the same time."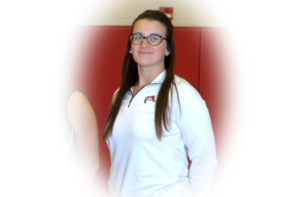 For former basketball record-setter and 2007 graduate Catlyn, coming back to her alma mater to help coach the girls' junior varsity and varsity basketball teams followed coaching gigs at Oakland Catholic High School, and then at Shaler Area High School where she currently teaches social studies.
In her playing days, the former all-section and all-WPIAL shooting guard was known for her long-range shooting ability and still holds the school records for most three-pointers in a single game (6), most three-pointers in a single season (50), and most career three-pointers (161). Following that storied athletic career, the four-year letter earner played for Washington & Jefferson College where her teams won an ECAC Championship and made two appearances at Division III NCAA tournaments.
Catlyn says she got into coaching after college because she wasn't ready to leave the game and adds, "Basketball has been a part of my life for so long that going into coaching seemed like an easy decision and the right transition to make. Coaching for the Fox Chapel Area has been really fun and it's amazing that there are so many of the same families in the program from when I was there. I get to see familiar faces who knew me when I played here, and that's nice."
For Catlyn and also former standout volleyball player Cara, their first exposure into the mindset of a coach developed partially because they were sidelined with injuries for long durations during their athletic careers.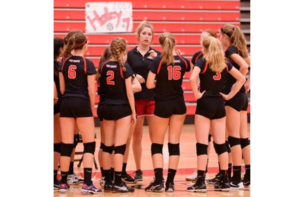 "Sitting on the bench at times during both high school and college taught me to be a more reflective player and gave me that 'eye' for coaching," says Cara, who played for the Foxes from 2007 to 2011, and was a big factor in the Foxes getting back into the WPIAL Class AAAA postseason after several down years. The all-section and all-WPIAL player also was one of only 12 girls from Western Pennsylvania selected to play in the first high school girls' volleyball interstate match against the Ohio District 1 All-Stars.
When former girls' volleyball coach Sara D'Angleo asked the highly accomplished player to become her assistant in 2016, Cara didn't need to think twice before she eagerly jumped at the opportunity. But soon after, she realized that having played the same position throughout high school and college meant she never really learned the ins and outs of the other positions.
"I knew the rotations and where my teammates needed to be set up on the court," says Cara, a Kerr Elementary School fifth grade teacher. "But there are so many other aspects to the game, and as a coach, I needed to take them into consideration. Learning each position further shaped my understanding of how team-oriented this sport is. Every player has a tough job to do and without all of the members contributing, we can not be as successful."
While winning certainly is a big goal for all of these coaches, they have been away from their own playing days long enough to have a broader outlook about high school sports.
"Everyone isn't going to go on to play in college or professionally, but they will take away some valuable lessons from high school athletics," Catyln says. "Whether they realize it at the time or not, they will build valuable skills that come from being a part of a team, time management skills, and they will learn about the responsibility of representing something larger than themselves."