Sport: Golf
Adam Hofmann, a 2007 graduate of Fox Chapel Area High School, was the WPIAL Class AAA boys' golfing champion in his senior year, and was a leader in earning the squad the WPIAL team championship. His talent earned him a scholarship to play golf at NCAA Division I Vanderbilt University. While there, he became the Western Carolina Individual Champion in 2011, and had three NCAA championship appearances. Also in 2001, Adam was named a co-winner of the Fownes Player of the Year Award and qualified for the U.S. Amateur Golf Championship.
Most recently, Adam was back in the Fox Chapel area to play in the 118th Western Pennsylvania Golf Association Amateur Championship at the Fox Chapel Golf Club. After the first round, Adam had the lead with a 4-under par 66. But due to the heavy damaging storms that crippled the area that week, the tournament had to be postponed until later it the summer. He hopes to return to Pittsburgh to finish what he started. Adam and his wife, Justine, now reside in Tampa, Florida.
Q: It must have been very disappointing to have the early lead only to have the tournament cancelled because of the weather. How would you assess your playing before the storm?
Adam: I wouldn't say I was disappointed, but I only get to play a handful of events a year. Playing is a treat not withstanding the result. I will say I was playing well before the storm and I would have enjoyed the last half of the event while I was really "on."
Q: Were you stranded on the course?
Adam: I was very fortunate. I had just finished hole #18, my 10th hole of round two. Five minutes later, things got crazy. I feel terribly for the folks that were stranded. It was quite a powerful storm.
Q: You work at PNC now. What are your responsibilities?
Adam: I work in Commercial Banking in Tampa, Florida. I work in the Treasury Management division; we talk to companies about ways to more efficiently make and receive payments.
Q: What was the best advice you ever got from your high school golf coach?
Adam: My high school golf coach was Bryan Elder. Coach Elder used to always say, "fairways and greens." We used to give him grief for that because it's easier said than done! But as I have become more experienced with the game, it was truly great advice. The more conservative I play, the better I score. Too many young players fire at the flags with mid/long irons. The best player on tour from 125 to 50 yards is Charley Hoffman (ironically!!). His average is 18 feet!! Most young players think they need to be five feet away from that distance every time. Q: Were you ever on the pro circuit?
Adam: I never played professionally. I was a good player but I wasn't good enough to play the PGA Tour.
Q: At this stage of your life, do you still have a goal or goals for yourself in golf?
Adam: I am always trying to improve my game. I look at the schedule at the beginning of the year and sign up for three or four events. Every time I get the chance to play in an event, I want to put myself in a position to win.
Q: How many times a week to you get to golf now, and how often do you play in tournaments each year? Biggest tournament you try to play in every year?
Adam: I play every Saturday and Sunday for most of the year and hit balls during the winter months. I always try to play the West Penn Amateur or Pennsylvania Amateur. I also always try to qualify for the U.S. Mid-Amateur.
Q: When did you first start playing and what other sports did you play besides golf (if any)? At what age did you decide to solely concentrate on golf?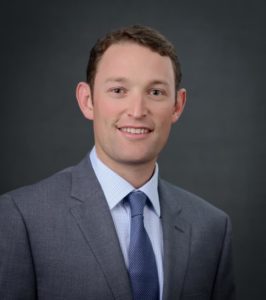 Adam: I think I started playing really young, probably when I was six or seven. My dad is a golfer and I wanted to be like him. My brother and I were hockey players. I played through eighth grade and stopped in high school to focus on golf.
Q: Was there a defining moment when you thought, "I think I'm really good at this?"
Adam: I finished fifth in the Western Junior when I was a junior in high school. My dad had a friend that was connected with the Western Golf Association. I had no business being in the field but I was prepared. That was the turning point for me.
Q: What was your greatest achievement on the amateur circuit?
Adam: I was the 2007 Pennsylvania Amateur Champion.
A: Of all of these achievements, what has been your very proudest moment?
Adam: I'm very proud of earning a college scholarship to play golf in the South Eastern Conference. I was fortunate to have been given every resource to be the best I could be as a junior golfer, but I worked hard and I was very dedicated.
Q: What do you miss most about Pittsburgh and the Fox Chapel area?
Adam: My mom and dad, my brother and sister-in-law and his kids, my mother-in-law, and probably my brother's labs (laboratory retrievers) the most.