What a year it was for Fox Chapel Area High School sports! We had two individual PIAA AAA champions this year, freshman swimmer Zoe Skirboll and senior Robby Shymansky, in singles tennis. Their achievements are extraordinary considering Zoe's win was the school's first gold medal in swimming in 24 years, and Robby broke a Foxes' 44-year-old record.
Additionally, dozens of teams and individuals advanced to the PIAA and/or WPIAL playoffs/championships, and more athletic school records were set last year than at any other time in recent history.
The standards of excellence our athletes set for themselves also is evident in the classroom. This year, the gymnastics and boys' tennis varsity teams won the Team QPA Award. We congratulate them on their achievements, and for setting a great example.
With school now in recess, we already are looking forward to the 2019-2020 sports season. We believe our success from the previous year can be used as motivation to keep the rich tradition of Fox Chapel Area athletics moving forward in a positive direction.
Individual Accolades
College Recruits
Team Reports
10-9, 7-5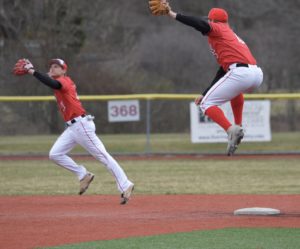 Advanced to WPIAL Class 5A playoffs

All-section 1

st

team:

Jacob Gruden, Jonathan Simon
All-section 2nd team: Alex McRandal, Mitchell Miles

All-

section honorable mention:

Matt Jerpe

,

James Patterson
Boys' 17-9, 8-2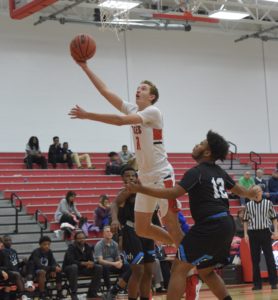 Advanced to WPIAL and PIAA Class 6A playoffs

First back-to-back PIAA appearances in school history, dating back to 1961

Coach Zach Skrinjar's third consecutive time taking one of his teams to PIAAs, a school record
Program has not had a losing season since 2010
All-section 1st team: Sam Brown, Ryan Kerr, Arnold Vento
All-section honorable mention: Noah Marks
---