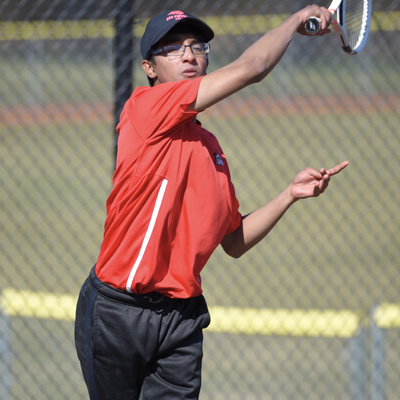 The Foxes' boys' tennis team defeated State College High School 5-0 in the first round of the 2019 PIAA Class AAA tournament.
The team's number one singles' seed, Robby Shymansky, defeated Owen Lloyd 6-1, 6-1. Jared Nord also won for the Foxes 6-1, 7-6 over Drew Cagle 6-1, 7-6, and Milo Baron of Fox Chapel Area defeated Sankar Ramesh, 6-0, 6-0.
In doubles play, Foxes Jay Kashyap and Brandon Wei won over Ronit Patel and Alex Mullen 6-1,6-0, and Shan Hassan and Clay Quackenbush beat State College's Evan Jones & Ethan Rowland 6-1, 6-1.
Fox Chapel Area is 17-0 this season. The team now advances to the next round of the PIAA team tournament on Friday, May 17th in Hershey, Pennsylvania.