Matt Mauclair has been appointed head coach of the Fox Chapel Area High School swimming program. He had been with the team for three previous seasons as an assistant.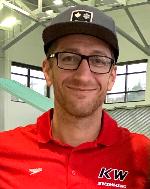 In addition to his experience at Fox Chapel Area, coach Mauclair also has experience as an assistant with Killer Whales, a local swim club that serves as a developmental feeder system for future Foxes swimmers. Moreover, he is known for his experience and knowledge of high-level training that addresses both the physical and mental components of sports.
An athlete his entire life, coach Mauclair began his career as a student at Schenley High School, where he was a member of the basketball team that reached the semifinals of the 1996 state championships. Had they gone on to the finals, the coach's team would have faced all-time great Kobe Bryant's squad from the Philadelphia area. Afterward, Coach Mauclair continued to play all through college until his graduation from Point Park University.
The coach also has a personal 20-year history of competing in triathlons and 22 Iron Man competitions (2.4-mile swim, 112-mile bike, and a 26.2-mile run) throughout the United States. His success led him to a career in motivational and endurance training coaching.
Now as the new head coach of the Foxes swimming program, coach Mauclair is looking forward to his first season at the helm. Cindy Woods, who is especially skilled in training fast, high-level swimmers, will remain as an assistant. In addition to her responsibilities with the Foxes, she serves as the head coach for the Killer Whales.
Coach Mauclair says, "I'm super excited about what we can do this season with the structure that's been left to us, and even enhance it a little bit too. Dan (Taylor, former coach) did a phenomenal job of establishing this program while he was here to make it such a high-level and inclusive program."
The coach went on to discuss his own vision for the future of the program.
"I want to teach more than what happens between the lane lines," he says. "We can invest in the program by listening to our athletes and helping them understand the stresses and expectations of training and competition, how to rebound from losses, and the importance of embracing and appreciating the process. What I try to speak to the most is to stay in the moment of the process. That's the main goal."
Coach Mauclair is optimistic about the season. He says, "These kids are driven, hungry for success, and geared up for the year. Many of them have tasted what it's like to be at the top,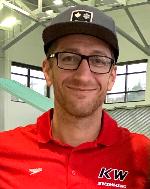 and they want more."