First-year field hockey coach Michelle Couch didn't waste time any time before putting her own mark on the program. Granted, the Foxes' teams have earned a reputation as one of the very best in the region – they've won six consecutive section championships and captured six WPIAL gold medals – but, like every other team from Western Pennsylvania, the program has never been able to conquer the stiff competition from the central and eastern parts of the state to win the PIAA Class AAA title.
Coach Couch, who hails from Eastern Pennsylvania, one of the hottest breeding grounds of premiere field hockey in the state and the nation, is determined to build upon the Foxes' great tradition and then some. One of her first decisions was to institute twice-weekly joint summer practices for the middle and high school teams, and another was to tweak their strength and conditioning efforts.
"Coach Couch is very focused and determined to make the team successful," says senior defender Rebecca Klaas, who started playing lacrosse in fifth grade and then picked up field hockey two years later. "The summer practices were a great experience to get to know and start working with the new players. It gave us an opportunity to identify our strengths as well as the areas that we need to work on as a team."
The team also attends a different summer camp each year, and this year they spent time learning and practicing at the University of Maryland. Rebecca credits that experience as an important part of their team-building process. They also just wrapped up their preseason practices, and even though the weather was very humid, they were able to get a lot accomplished.
"The girls worked hard, and while the practices were very intense and filled with new expectations, we always tried to incorporate a fun aspect," says the coach. "Teams that work well together, play well together."
The demands of the game also drove them to go a step further and take advantage of the school's strength and conditioning program.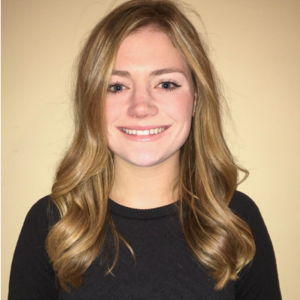 "We're focusing on agility, balance, and lightweight exercises," says Coach Couch, who was a four-year field hockey player for Slippery Rock University and captained the team in her senior year. "We're doing a variety of exercises that range from one-legged squats, footwork drills, and neck strengthening exercises to help prevent injuries. I feel strongly about ACL injury prevention, so we incorporate those exercises into practice. For the first time, we'll also be expanding the strength and conditioning program into our practices throughout the season and, as we get further along, we will try to make the workouts a bit more rigorous."
The coach is hoping that overall improvements and getting a jump on team practices will take the team to new levels of competitiveness. Ironically, Coach Couch was part of the North Allegheny High School coaching staff last year when the Tigers unexpectedly put an abrupt end to the Foxes' previously undefeated season by beating them early on in the WPIAL playoffs.
Junior offensive player Ellie Markel remembers the season-ending loss well and says it was a real wake-up call.
"We were outplayed that night and didn't perform like I know we could have," she says. "We are ready to come back stronger and faster this year. Coach Couch is very knowledgeable about the game and I know she will push us to reach our full potential."As far as scrutinizing the Foxes' painful loss to the Tigers, Ellie says with a laugh, "We haven't really talked to Coach Couch about it yet, but we will definitely bring it up and have a few words with her!"
Obviously, everyone is working toward a much different and better outcome this year. With the team's ramped up summer program, it appears they are well on their way to reaching their goals.