Last in a series.
Boys' lacrosse and volleyball, and the track and field teams are set to spring ahead into their 2019 seasons. Here is a breakdown of what was, what is, and what the future may hold.
Boys' Lacrosse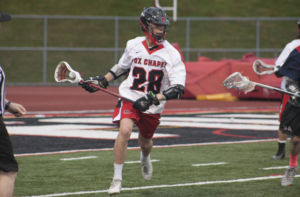 The team is coming off its best season since they first became a WPIAL/PIAA sport at Fox Chapel Area in 2009. Last year's team was the WPIAL AAA Section 3 co-champs and they advanced to the WPIAL Class AAA quarterfinals. Everyone is prepared to do the same, and more, in 2019. Since the fall, some of the players have participated in a four-day-a-week strength and conditioning program and also practiced several days a week. Additionally, the team has had a good turnout for their indoor league this winter and participated in several outdoor tournaments in the fall to keep their skills sharp.
Fans will see returning senior starters Graham Childs, Collin Leffakis, Bradley Root, Reed Seybolt, Kenyon Weis, and Zach Yonas on the field, along with juniors Jackson Boychuk, Jacob Correnti, Joe D'Cunha, and Devon Root.
Track and Field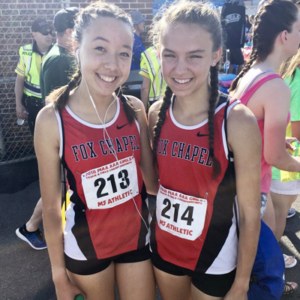 Many of Tom Moul's athletes are transitioning from indoor to outdoor track and field. The indoor program enjoyed its best season since it became an official school program three years ago, which has given Coach Moul optimism for the spring. He also knows he can count on a group of hard-working, positive seniors to lead the underclassmen.
Returning top performers for the girls are seniors Kate Carnevale (sprinter), Annika Urban (distance), Sarena Seeger (distance state qualifier-3,200), and Eras Yager (thrower). Returning juniors are Yezzi Chaundry (thrower), Abby Kieffer (400), Madolyn Kieffer (400), Brooke Krally (distance), Amanda Schilcher (thrower), and Grace Sisson (distance state qualifier-3,200). Jing McCann (thrower), a sophomore, also will be back.
For the boys, seniors Avery Bursick (distance) and Korey Simmons return (hurdles), as do juniors Christian Fitch (distance state qualifier-3,200) and Evan Kieffer (400). Freshman Maurice Sampson-Schulter (sprinter) ran well with the indoor team and will participate in his first outdoor season with the Foxes.
Boys' Volleyball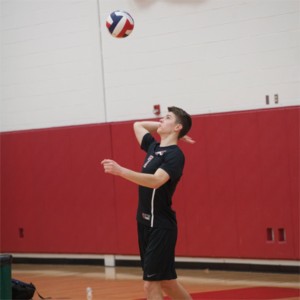 Coach Phil O'Keeffe and his team play in the toughest section in the state. With a three-year absence from the playoffs – after winning the WPIAL championship in 2015 and finishing as the PIAA runner- up – they are more than ready to get back into the mix. The players have been practicing in the open gym several days a week since the fall, and are counting on a good core of returners – juniors Patrick Kiszka and John Klamut, and sophomores Kaya Akinci, Brendan Gladwin, James Klatt, and John Lindgren. Still, it is Coach O'Keefe's youngest team in his 17 years of coaching at Fox Chapel Area, so he is hoping to see a lot of advancement and improvement as the season progresses.