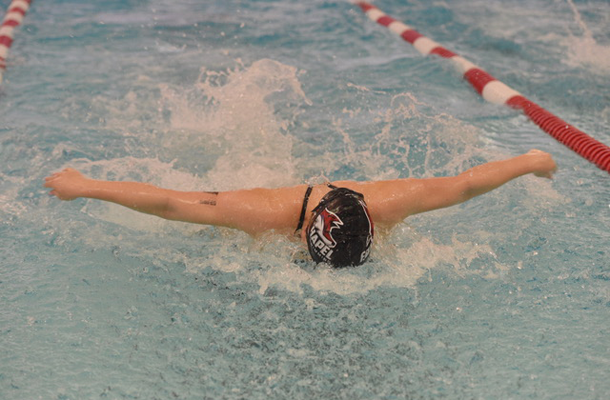 Freshman swimmer Zoe Skirboll has already made a name for herself as a record-setter on the national scene. She's ranked as the fastest girl in the country in her age group in the 100 breaststroke, and the third fastest in that race in USA Swimming history. Nobody has beaten the national records she set when she was 10-years-old in the 50 free and 100 free, and she also holds the 50 breaststroke long and short course records for the 11-12 age group.
Now, the bubbly student athlete is applying her success to high school sports where, as a member of the Fox Chapel Area High School Swim Team, she now competes against girls as much as four years older than her. That hasn't seemed to break her stride.
In her maiden year with the group, Zoe broke four school records (50 free, 100 free, 200 IM, and 100 breast), qualified for the February 28 and March 1 2019 WPIAL Class AAA championships in all eight events and, while she personally doesn't like to think too far ahead, is a strong favorite to advance to the PIAA championships.
The High School Experience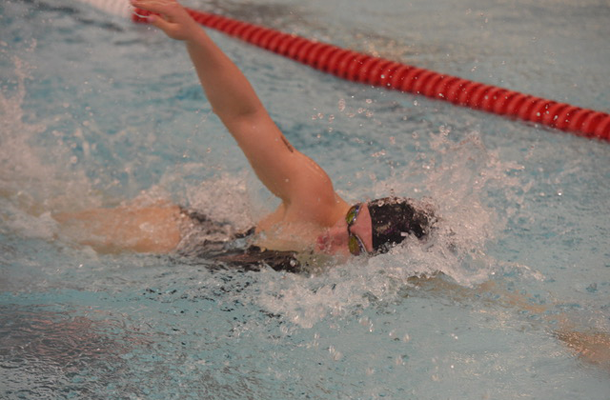 Perhaps surprisingly, Zoe says she was a definitely afraid and nervous that she would not be accepted into the team. But that was not the case.
"From day one, the team was so welcoming toward me and so nice!" she says. "I love being part of a team where every race matters, every point counts, and it (the outcome) can come down to the last point," she says.
Unlike many other athletes, Zoe says her pre-race routine doesn't include a favorite. Rather, she prefers just talking with her teammates. "That's what gets me pumped up, not music."
Their support means the world to her and it's not hard to see why as she recalls the scenario when she broke her first school record.
"When I hit the pool wall (when she broke the 200 IM time), my teammates were right there and all along the sidelines screaming, 'You broke the record! You broke the record!'" says the driven swimmer. "They were happy and excited for me, and it was such a great feeling."
At WPIALs, she will swim that event and the 100 breaststroke individually, and will also be part of the 200 medley and 400 free relay teams.
She explains her decision of which races she wanted to enter: "My best time is in the 100 breast and I wanted to see what I could do in the 200 IM. We thought these events would give me the best shot for the possibility of getting to states."
Considering how Zoe is such a natural in the water, it's hard to believe that when she was younger she absolutely hated swimming. "I did not like it for about the first three years. My parents were okay with that, but then I didn't really have anything else to do, so I just kept going. But I've really fallen in love with the sport."
And, even though she practices six days a week and about 340 days a year, she says, "It never gets old, especially when I'm around my friends because the routine is different every day."
Zoe the Person, Not Just the Athlete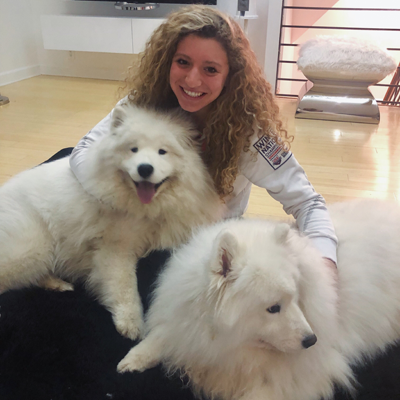 "Not many of my friends know about my records," says the enthusiastic 14-year-old, who tries to keep swimming in its proper perspective. "I'm the same girl as everyone else. I just happen to have something I love doing and have had some success doing it."
Beyond that, Zoe gushes, "I feel like my biggest love is dogs." Her family owns three of them, a Golden Retriever named Sugar, and her Samoyeds, Glacier and Avalanche.
She also has other interests beyond the confines of the water. "I like to play tennis in the summer and, ever since I was a kid, I've loved creative writing."
She's also an amateur photographer and videographer and gets a kick out of filming her friends.
"Some people when they meet me will say, 'Oh, I heard you're a great swimmer,' Zoe says.
"That's ok, but I also want them to know about me as a person, outside of the pool."