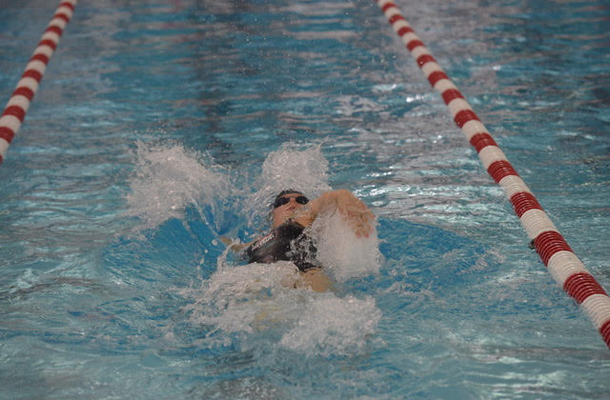 Before this season, junior Leia Ross had not been a member of the Fox Chapel Area High School Swimming Team. But she had friends who were, and they encouraged her to join them.
Now, she is ecstatic that she did, and even wishes she had signed up sooner considering the great year she's had individually and with her teammates.
As part of the 200 medley and 400 freestyle relay teams that competed at the recent WPIAL Class AAA championships, Leia and her teammates – junior Grace Gackenbach, sophomore Vivian Shao, and freshman Zoe Skirboll – earned a ticket to PIAA championships after placing fourth at WPIALs. The opportunity was sweetened by the fact that their fourth-place finish in both relays also broke school records. Their time in the 200 was 1:46.12 and beat the former record by almost two-and-a-half seconds. In the 400, they finished at 3:33.65, almost eight seconds faster than their seed time.
"I feel like the girls and I did amazing in the 200," says Leia, who swims the butterfly leg of the medley. "We were just overjoyed because we've put so much effort and hard work into this the whole season. I'm just so excited to go to states for the first time!"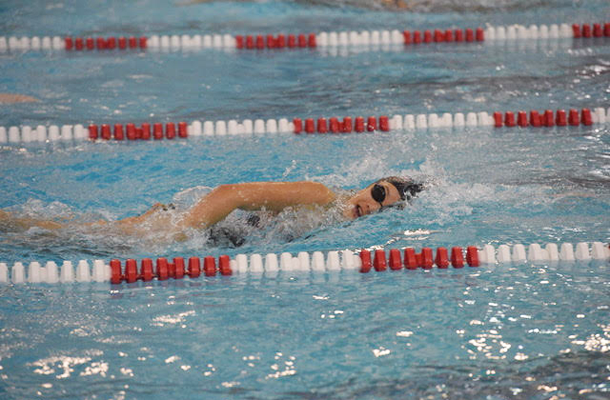 "We just sprinted our minds out," agrees Vivian, the freestyle anchor for both relays who also will be taking her first trip to Bucknell University for the championships. "The way we set it up, Zoe gives us a huge lead to start off, and then we keep it going. She gives us motivation to do well. I just think the four of us fit really well together."
Even though the girls medaled at WPIALs on Thursday, February 28 and Friday, March 1, it wasn't until late Sunday that they found out the list of the at-large contestants. The winner of each event from WPIALs gets an automatic invite to the PIAA meet, and then all times from throughout the state are compared to determine the remainder of the field.
"All of us were texting each other and checking our emails and the PIAA website," Leia says. "We were pretty sure we would make it in the 200, and we knew we had a chance in the 400, but we weren't sure. It was a really nice surprise finding out about the 400."
During the week in between WPIALs and states, Vivian says they have slightly adjusted their training. "Every day we are getting a little more sprint-oriented in practice, and we want to work on our starts. I'm glad we have some time in between WPIALs and states to see if we can get our times down even more."
"I am very proud of the girls for qualifying in both relays," says Coach Dan Taylor. "The field was very fast this year in both events and the girls embraced the challenge. They are looking forward to the opportunity of bettering their times at the state meet."
(In addition to Leia qualifying individually for the PIAA Class AAA championships in the 100 backstroke, Zoe will swim in the 200 IM and 100 breaststroke events. At WPIALs, Zoe broke the WPIAL record in those two events. Going into the championships, Zoe is ranked as the fastest female in the state in the 100.)