Every preseason when Foxes boys basketball coach Zach Skrinjar is asked how things are going, his
answer is the same: "Crazy!" – As in crazy busy.
The hustle is even more intense this year as the coach and his staff search for a brand-new main cast
after losing their five starting seniors who led the team to win the WPIAL Class 6A championship,
its first in 40 years, and then ended their high school careers as PIAA semifinalists.
Fortunately, rebooting the program got off to a swift start during the summer and fall when more
players than in recent history were able to participate in the team's league play.
"That was really a big thing for us," says coach Skrinjar, the 2021-2022 WPIAL Class 6A Coach of
the Year. "To prepare for this season, we went longer than we usually do and got in some extra
games. A lot of guys got major minutes and that will be of benefit this season."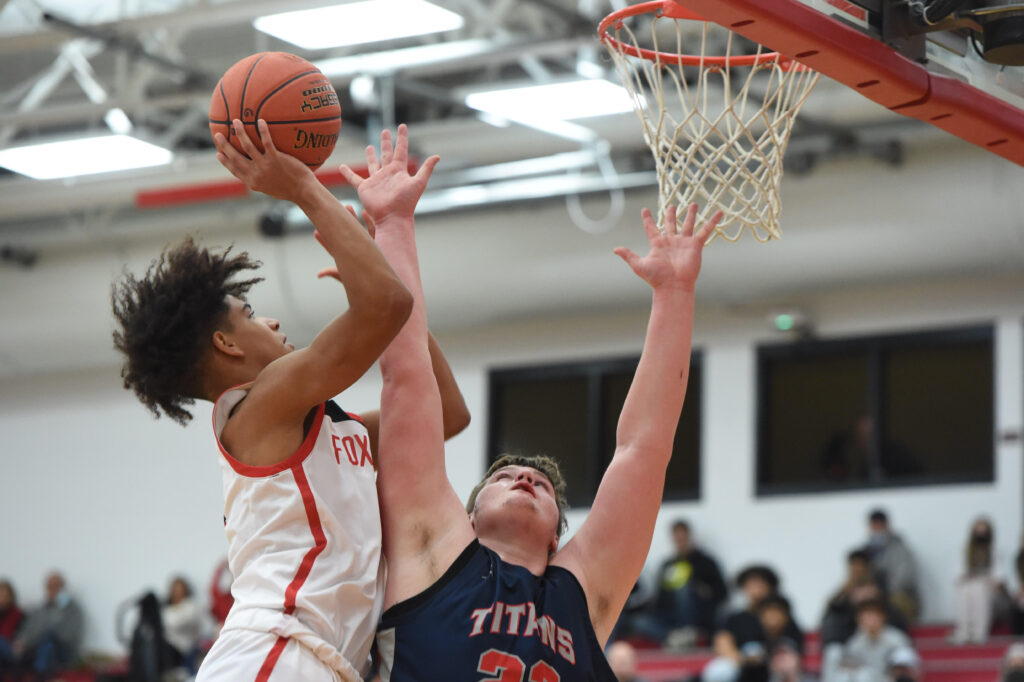 "Collectively, there now are roughly a dozen players with very similar skill sets who are vying for
varsity time," says coach Skrinjar, who now is in his 14th year heading the Foxes' program.
But the core leading the group is returning players Kam Greil, a senior, and junior Jefferson
"Boogie" Moorefield-Brown. Both athletes earned significant minutes last year and intermittently
stepped into the varsity lineup.
"Kam and Boogie are in very different roles this year," the coach explains. "As the most experienced
players, all eyes are looking toward them for leadership. Day-by-day, they are getting more
comfortable in their new roles. We're asking them to do a lot more than score. We need them to get
involved very early in the flow of the game, get more guys in positions to score, and help get the
younger players used to playing under the pressure of the varsity level."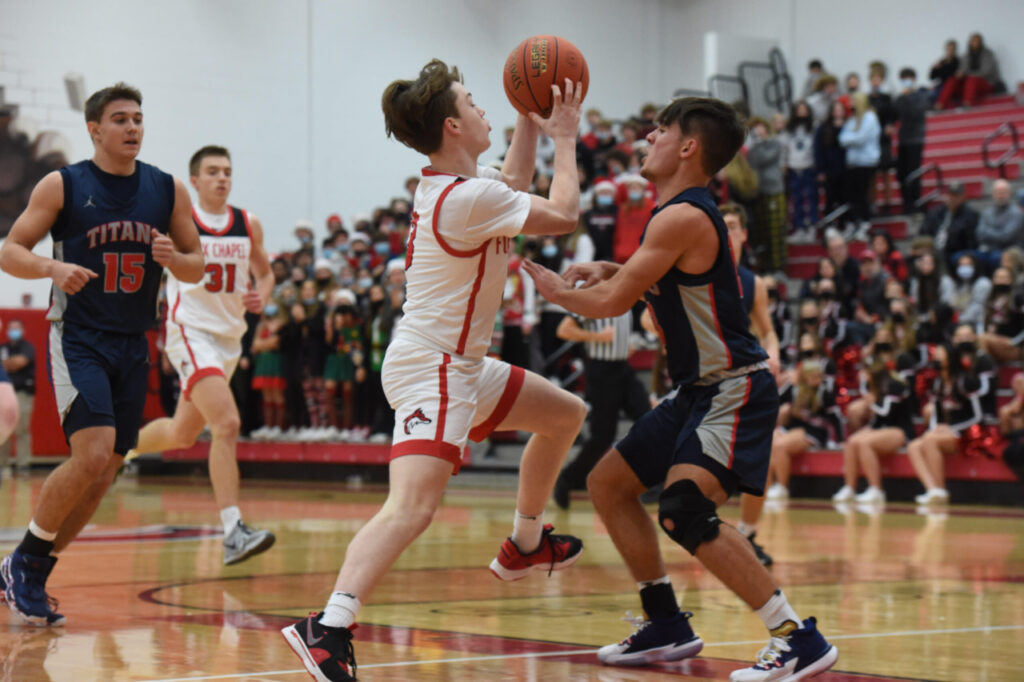 "Kam has great court vision and can find the slightest opening to get a player a scoring
opportunity," says longtime assistant coach Gabe Skrinjar. "He has a great desire to win, and I can
see him being a vocal leader in the locker room, huddle, and on the court."
He continues, "Boogie's strength is his athleticism. He's super-fast, can jump high, has great
instincts, and is an explosive scorer and rebounder. He also can lock down offensive players and
make it a nightmare to dribble up the court against him."
According to coach Zach Skrinjar, seniors Erik Wilson and Jimmy Hanna, and junior Will Siegel will
also be important contributors.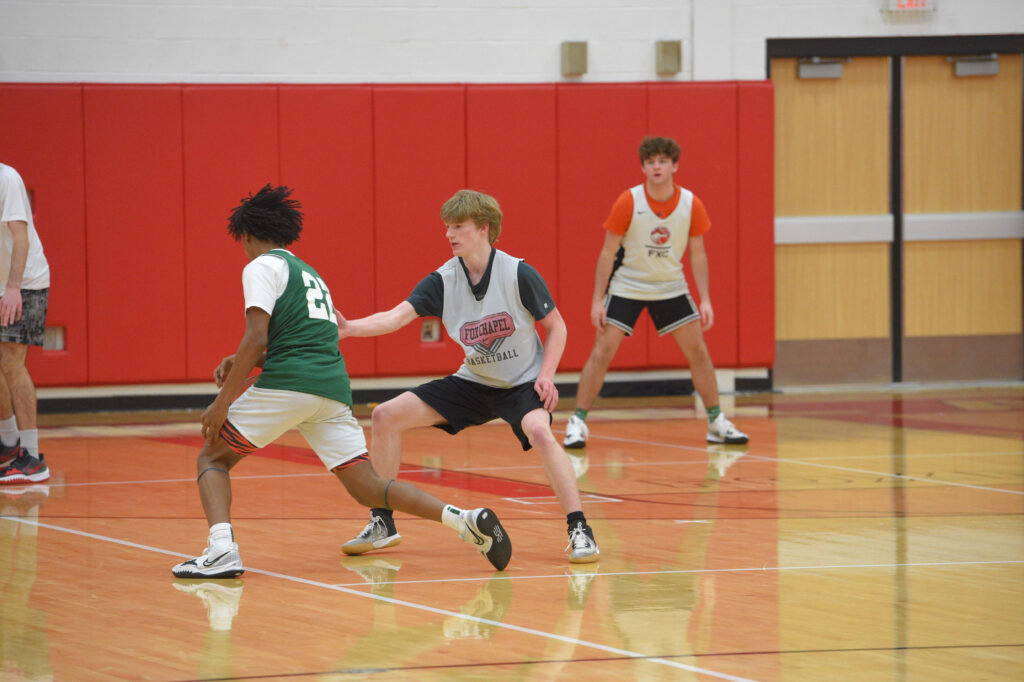 He describes Erik, a lefty, as having a unique skill set who can do a bit of everything. "He is a strong
shooter who can drive and finish at the rim. He can put pressure on the ball, is aggressive on
defense, and has great energy when battling for rebounds. Another of Erik's strengths is his ability
to make open shots on the perimeter, and he has a great knack for using his body to position
himself to be in the right place at the right time."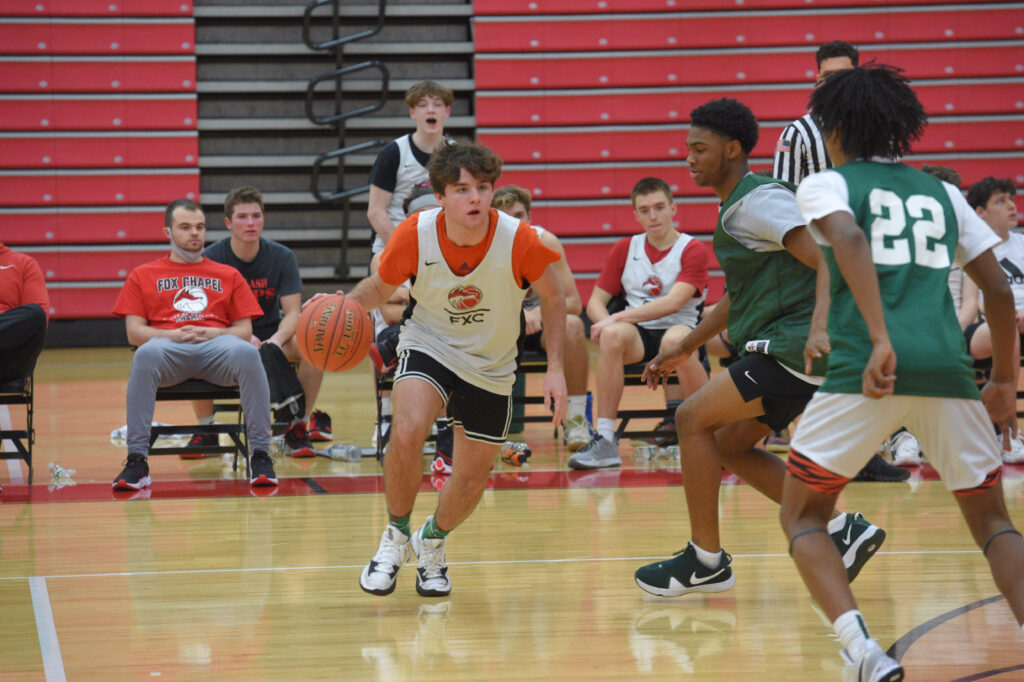 Jimmy is a solid defender who gets players in position on the court and is a scrappy hustler on the
floor looking to scoop up loose balls.
The coaches are looking toward Will to bolster the team's performance through his toughness and
likely will assign him to guard opponents' bigger players. He is a player who refuses to back down
from any matchup who also has energy and intensity, something that the staff hopes will carry over
to the other players.
Among this year's sophomores, the coaches have high regard for Caden Kaiser and Asher White.
"Caden is extremely athletic and has a very high upside, especially when he puts forth maximum
effort, and Asher is a very good shooter," Zach Skrinjar says. "Asher is really working to improve
other aspects of his game and put in a lot of time in the offseason.
"And freshmen, Alex Betancourt-Jones and John Rehak also are very athletic and good defenders
for their age. They played up on the ninth-grade team last year while they were still in eighth grade.
They have very bright futures with us."
Overall, there are two primary messages the coaches will be emphasizing this season: consistency
and leadership.
"It's all going to be about playing fundamental basketball, good rebounding, taking good shots, not
turning the ball over, and continuing to defend at a high level," Zach Skrinjar says. "At this point,
things look good. We are building toward where we want to be at the end of the season. We can't be
satisfied with what we have accomplished in the past. We need to use those experiences to make our
own chapter in Fox Chapel Area boys basektball history."
Fans can support the Foxes at their first home game, which will be senior night, on December 12
versus Seneca Valley.