Today, most people would recognize Fox Chapel Area grad Craig Mauro as the doctor who treated their orthopedic issues. Or, perhaps others know him as just another fellow parent who enjoys helping out with his children's sports teams.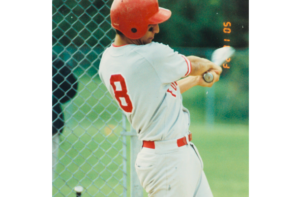 But "in the day," Dr. Mauro was a talented three-sport high school athlete who earned eight letters, was an all-WPIAL soccer player, and then went on to play baseball for four years at Cornell University, where he also began his pursuit of a future career in medicine.
"I had some interest in medicine even when I was in high school," says Dr. Mauro of his history in athletics and academics. "I traveled on a Surgicorps mission to Peru in high school and took a premed curriculum as an undergraduate in college. Then, early in medical school, I got involved in some orthopedics research, which really stimulated my interest in that specialty and, with my history as an athlete, orthopedic sports medicine was a natural fit."
Since 2011, Dr. Mauro has practiced at UPMC St. Margaret at Burke & Bradley orthopedics, where he primarily treats patients with shoulder, knee, and hip disorders and injuries.
He also serves as the associate program director for the UPC orthopedic sports medicine fellowship program, meaning he trains and teaches residents and Fellows to become orthopedic sports medicine physicians. Additionally, Dr. Mauro has done research, primarily on patients with hip disorders, and has published multiple papers and book chapters on various topics.
The 1996 grad also has maintained a relationship with Fox Chapel Area athletics and says the biggest change he's seen everywhere is the degree of specialization in youth sports.
"I played three sports and I think it helped to keep me injury-free and able to participate at a high level in all sports," Dr. Mauro says. "Kids today are forced by their clubs or others to specialize at a very young age and it can lead to burnout and overuse injuries. I am still a big advocate for allowing kids to play multiple sports through childhood."
Many of the men who coached him in his youth are still involved in some way or another. Mark Perry was his high school coach at Fox Chapel Area and is still quite active in the Western Pennsylvania soccer community. Retired teacher Harry Jenkins still coaches basketball, only now at the collegiate level. John Broderick, Ron Frank, and Charlie Mesiano also are active in the school community.
Broderick still teaches at the high school and now is the girls' golf coach. Former baseball coach and teacher Charlie helps the district's athletic director during competitions and special events, and Frank, a highly-decorated wrestling coach at the high school, is still coaching the team despite his retirement from teaching following the 2017-2018 academic year.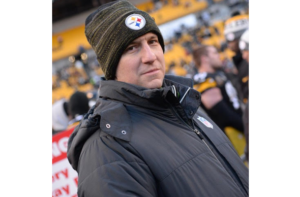 Much of what Dr. Mauro remembers about those days, in addition to making lifelong friends, is that he learned about the value of hard work and teamwork, adding, "I also learned the value of keeping a healthy, active lifestyle to balance my academic pursuits."
Today, with a wife, four children, a thriving medical practice, and his position as a physician with the Pittsburgh Steelers at home and away games and at NFL combines, he's found that continuing that healthy lifestyle takes a lot more effort.
"I enjoy playing sports with my kids and coaching their teams," he says. "But my personal time for exercise is at 5 a.m. You have to get that exercise in when you can!"