Ever since Meg McCrady graduated in 2017, the Foxes' all-time leading girls' lacrosse scorer has gone on to shine as a midfielder on the Georgetown University Women's Lacrosse Team. This past season, the rising junior played an important role in her team winning the 2019 Big East Champions title in double overtime.
"It was an incredible feeling and one of the most exciting games ever," says Meg of the team's victory over the University of Delaware. "It validated all of the hard work we'd put in since last August."
But despite being a US Lacrosse high school All-American, a four-year starter for the Foxes, a four-time all-WPIAL honoree, a three-year captain, and member of an elite East Coast lacrosse travel team, Meg quickly found out that the jump to the college level was a whole lot harder than what she had imagined.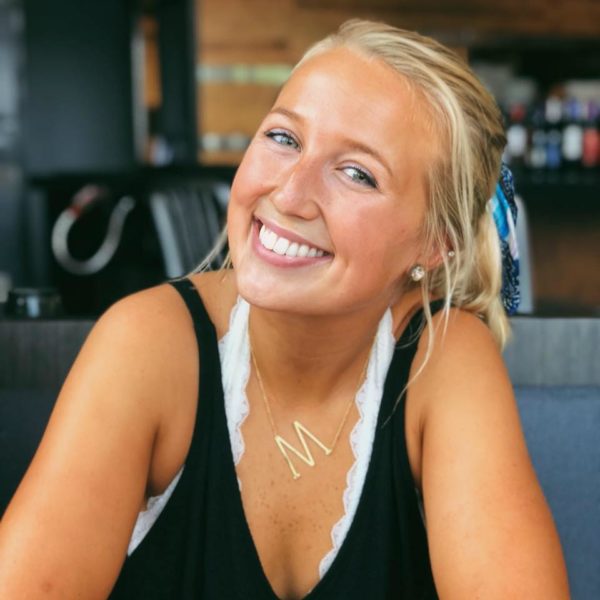 "The college level is very, very different as far as the pace and the skill level, and it was a big adjustment for me," says the English major and disabilities studies minor. "But I think some of the things that helped me as a result of playing in high school were that I developed self-confidence, a competitive edge, and learned how to be a coachable player."
Some of those coachable moments came from the Foxes' former-coach Jen McCrady, Meg's mom. Meg admits, "We're the closest mother-daughter that I know, but when I was playing in high school, it did make it difficult at times."
Meg did share some thoughts for the current Foxes' lacrosse team. They come from her own high school experience when she earned 245 goals and 108 assists for 353 points, and what she's learned in the past two years at Georgetown.
"It's all about team chemistry," says Meg, who hopes to one day have her own outreach organization that benefits third world children with disabilities. "The culture of the team largely comes from the seniors and the dynamic that they create. Also, you need to play for each other and recognize that the person next to you is just as important, if not more important, than you are."
Good advice for younger Foxes' players who aspire to follow in her footsteps.