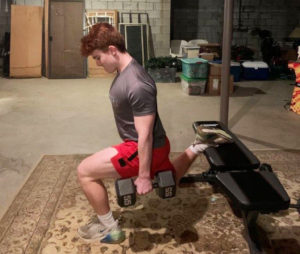 During this time of uncertainty, maintaining regular physical activity may be more important than ever. With weight rooms and fitness centers now closed, Fox Chapel Area's strength and conditioning coaches have put together a few ways for student-athletes to keep in shape. This is accomplished through TeamBuildr, the online workout management system software that has, in the past, mostly been used when athletes have trained onsite at the high school campus. So far, 170 student-athletes have signed up to participate in the at-home training.
"The overall plan is to not miss a beat," explains Brandon Peifer, head coach of the district's strength and conditioning program, who was just named the State Strength and Conditioning Coach of the Year by the National High School Strength Coaches Association (NHSSCA). "Implementing a system for our student-athletes to use at home mostly involved working on logistics and communicating with coaches, kids, and parents to get everyone into the system. The other part of our plan was figuring out the most effective workouts for each individual, and keeping in mind that most of them do not have access to equipment right now."
"Most of the exercises require no equipment, but for people who feel they need more resistance, we have suggested various ways to find manual resistance or other creative ideas such as filling a backpack with books, or adding other weight to find more resistance," explains Coach Peifer.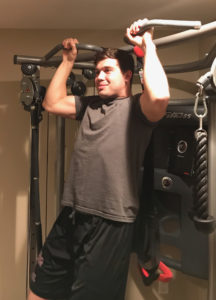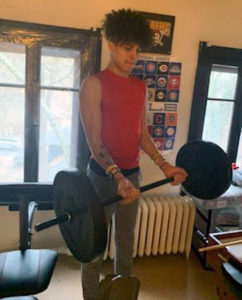 Both Coach Peifer and assistant strength and conditioning coach John Alerich also are posting creative ways to do exercises without traditional equipment and offering workout tips and suggestions through the @FCIronDen1 Twitter account.
Just recently, a short questionnaire was added to see how the athletes like the workouts. This was accomplished through TeamBuildr, which has a function that allows data collection.
The comments were mostly positive.
"Once things get back to normal, we will be back to business as usual," says Coach Peifer.
TeamBuildr has developed a video to demonstrate how individuals can use the app. It can be viewed here.