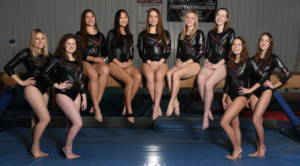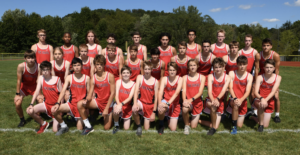 Congratulations to the Foxes' varsity gymnastics and boys cross country teams for earning top honors in the Fox Chapel Area School District Athletic Department 2019-2020 Quality Point Average (QPA) Annual Award Contest. The gymnastics team earned the highest cumulative average, with a combined QPA of 4.181, and the cross country team posted a 3.932 average.
It was the first time that the gymnastics team won the award, and the second time that the boys cross country team achieved the honor. In honor of the accomplishment, both teams' names will be added to the QPA banner in the main gymnasium.
Overall, among the high school's 14 varsity teams, the average team QPA was 3.72.
"We are very proud of our student-athletes who work very hard in the classroom as well as in their chosen sports," says Athletic Director Mike O'Brien. "It can be a difficult balancing act to excel in both areas, but our athletes continue to prove, year after year, that they are more than capable of doing so. The lessons they learn through sports, and their dedication and perseverance, will certainly pay off for them in the future, long after they have completed high school."
The team QPA award was introduced in 2007.